Bring LARKS Provision Box home and discover flavors of the Rogue Valley. 
From dry goods and Larks recipes to house made sauce, seasonal veggies, local bread and pasta, nuts, something sweet plus a bottle of good local wine. This Box, stuffed with local goods, will make you and your loved one so excited to do some cooking. Go ahead dig in! 
Pre-order online by Thursday 1/21/2021
Pick up Friday, 1/22 or Saturday, 1/23 from 4:00pm – 7:30pm.
$60 Each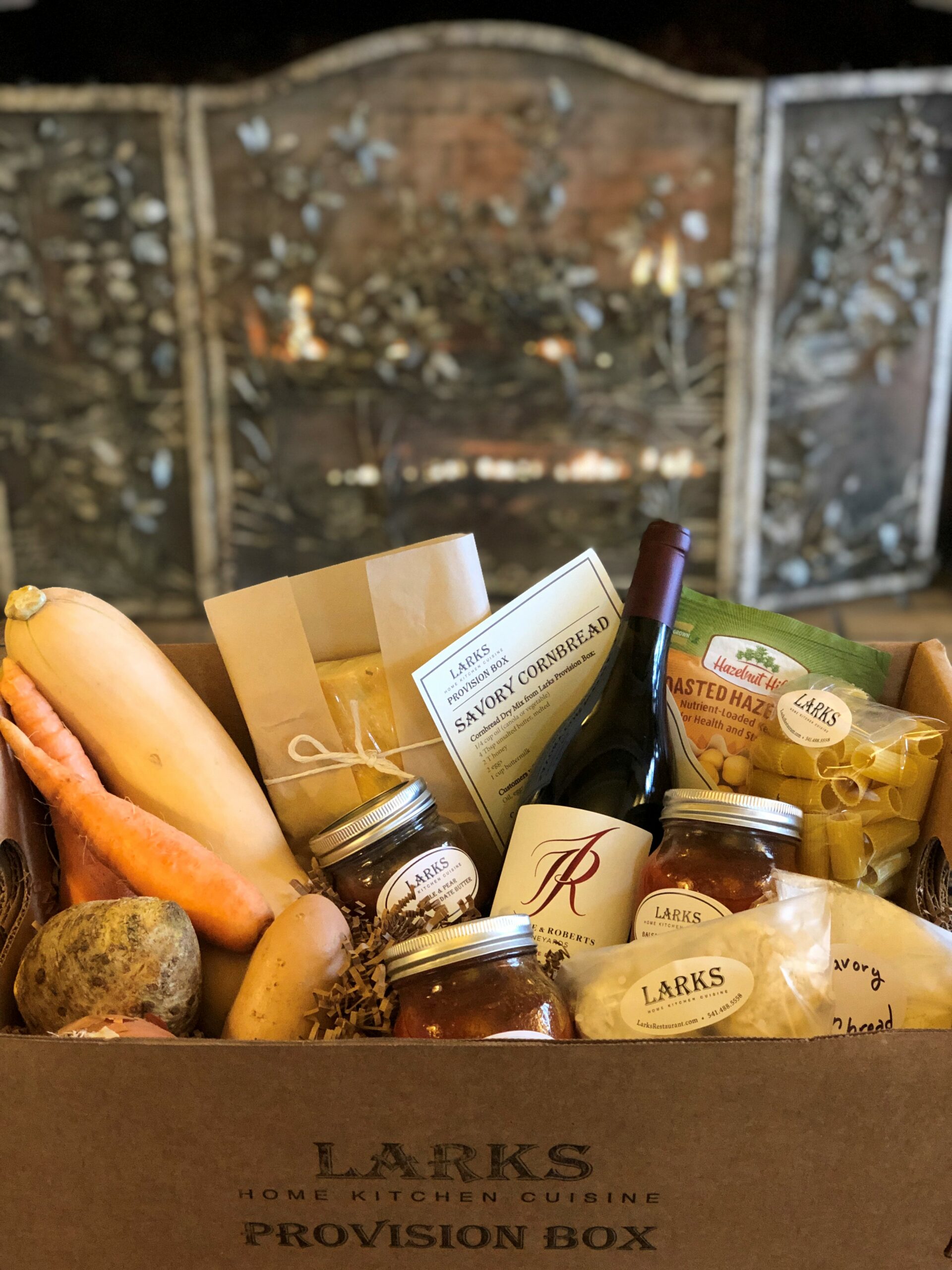 LARKS Provision Box Includes:
Irvine & Roberts Vineyards 2015 Estate Pinot Noir
Hazelnut Hill Roasted Hazelnuts
Organic & Local Squash and Root Vegetables
Recipe to make Winter Squash & Root Vegetable Bisque
House made Balsamic Tomato Sugo
Rigatoni Pasta
RiseUp! Focaccia Bread
Apple, Pear & Cardamom Date Butter
Dry Mix & Recipe for Savory Cornbread
Amaretti Cookies
$60 Each
Pre-order online:
*In addition to your confirmation from PayPal, we will also email your order confirmation in the next few days.